Product Description
Nature's Pure Therapeutic Grade Essential Oil (NPTG)™
~100% Pure, Unadulterated (undiluted/unchanged)  Essential Oil

Size: 15 ml.
Botanical Name: Rosmarinus officinalis
Location: Spain
Extraction Process: Steam Distilled
Part of the Plant Used: Herb
Description: Rosemary is an evergreen shrub with numerous branches.It blooms tiny pale blue blossoms abound from December through spring. It can grow to close to 6 feet high. Its name means 'dew of the sea' due to the fact Rosemary naturally grows near the Mediterranean Sea. It has been used medicinally for thousand years, and its leaves were traditionally burned to purify the air. Rosemary was used in Roman burial rites from ancient time until well into the middle ages when it was customary to lay branches of rosemary on the coffin at funerals.
Cautions: Rosemary essential oil is generally non-toxic. People with epilepsy or high blood pressure should not use Rosemary essential oil. Do not use during pregnancy as it can induce uterine contractions.
GC/MS Lot#: Rosemary-0103
GC/MS Lot#: Rosemary-0102
GC/MS Lot#: Rosemary-0101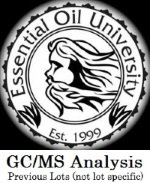 Disclaimer: These statements and products have not been evaluated by United States Food and Drug Administration and are not approved to diagnose, treat, cure, or prevent disease. The information is for informational purposes only and is not intended as a substitute for advice from your physician or other health care professional.