Description
100% Pure Therapeutic Essential Oil
Unadulterated (undiluted/unchanged)
Size: 15 ml | 5 ml
Botanical Name: Melaleuca alternifolia
Location: Australia 
Extraction Process: Steam Distilled
Part of the Plant Used: Leaves
Description: Also known as Melaleuca, Tea tree essential oil has antiseptic properties, often used to help prevent infections. Because of its regenerative and cleansing properties, it is has been known to help improve one's skin, particularly with acne.
"First Aid in a Bottle" is how many refer to Tea Tree because of its antifungal, antibacterial and antiseptic properties. One of Tea Tree's common uses is combating toenail fungus. Blend with a carrier oil such as grape seed and apply to your toenails with a Q-tip. Be consistent… 2-4 times a day for several weeks.
Homemade Tea Tree Hand Sanitizer:
Aloe Vera – This is our base. It is known for its immune enhancing, anti-fungal activity.
Tea Tree – Effective against staph infections, antiseptic, and antiviral.
Lemongrass – Antibacterial and antimicrobial properties.
Lavender – Lavender's name originates from the Latin word lavare, which means "to wash." Lavender not only smells clean but has antiseptic properties as well.
Directions: Blend the following ingredients
25-30 drops of tea tree oil
8 drops of Lemongrass
10 drops of lavender oil
1 tablespoon of witch hazel
8 ounces Aloe Vera Gel
Directions: Add to your diffuser for aromatherapy benefits. Recommended to properly blend with a carrier oil prior to topical applications.
Cautions: Possible skin sensitivity. Keep out of reach of children. If pregnant or under a doctor's care, consult your physician.
GC/MS Lot#: Tea-Tree-0104
GC/MS Lot#: Tea-Tree-0103
GC/MS Lot#: Tea-Tree-0102
GC/MS Lot#: Tea-Tree-0101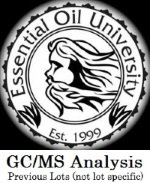 Disclaimer: These statements and products have not been evaluated by United States Food and Drug Administration and are not approved to diagnose, treat, cure, or prevent disease. The information given is not intended as a substitute for advice from your physician or other health care professional.