Description
100% Pure Therapeutic Marjoram Essential Oil
Unadulterated (undiluted/unchanged)
Size: 15 ml | 5 ml
Botanical Name: Origanum majorana
Location: Hungary
Extraction Process: Steam Distilled
Part of Plant Used: Flowers and Leaves
Description: Sweet marjoram (Origanum majorana) is slightly spicy, herbal, and camphorous in its aroma, and very warming in nature when applied diluted to the skin.
According to Robbi Zeck, author of The Blossoming Heart, "Marjoram's warm herbal aroma will strengthen your nervous system, rebuild your reserve, fortify your spirit and reduce obsessive thinking" [1].
Therapeutic Benefits
Marjoram has analgesic, antispasmodic, and antifungal properties; therefore, it has a wide range of therapeutic benefits.
According to author Valerie Worwood, some of marjoram's possible therapeutic benefits include: Provides relaxation to the muscles, helpful for abdominal discomfort from various causes, menstrual discomfort and menopausal symptoms, headaches, as well as calming to the nervous system in cases of stress and worry [2].
Sweet marjoram is a safe essential oil for children, bringing gentle relief to growing pains and other aches and pains of growing up, albeit too quickly at times.
Madeleine Kerkhof stated in her book Complementary Nursing in End of Life Care, that sweet marjoram is helpful to settle bronchial coughs and spasms, and other various respiratory illnesses [3]. School aged children often have to combat these issues, and marjoram can provide effective yet gentle support.
Therapeutic Blends
Sweet marjoram has a beautiful synergy with a number of different essential oils. We think it blends particularly well with Cedarwood (Cedrus Atlantica), Chamomile Roman (Chamaemelum nobile), Cypress (Cupressus sempervirens), Lavender (Lavandula angustifolia), Sweet orange (Citrus sinensis), and Tea tree (Melaleuca alternifolia) essential oils.
We at Barefut simply love this essential oil, and want to help show you some ways in which you can use it safely.
Abdominal Discomfort
Sweet marjoram, combined with peppermint, applied to the abdomen and/or inhaled is beneficial for calming abdominal pain and spasms. If this is a regular occurrence for you or someone in your household, combine the following:
1-ounce carrier oil of your choice
Sweet marjoram (Origanum majorana) 5 drops
Peppermint (Mentha piperita) 4 drops
This is a 1% dilution. You can safely go up to 2% if you find that it is necessary (Use same amount of carrier and double your essential oils). Store in a glass container in a cool spot.
PMS, Menstrual Cramping
We love marjoram alongside clary sage and Roman chamomile to combat the monthly woes of your menses. We recommend starting at a 2% dilution for this blend, as something a bit stronger is likely needed and it will only be used short term.
Give this blend a try:
1-ounce carrier oil of your choice
Sweet marjoram (Origanum majorana) 9 drops
Clary sage (Salvia sclarea) 7 drops
Roman chamomile (Chamaemelum nobile) 2 drops
Rub into the abdomen, get off your feet, and relax. Store in a glass container in a cool spot.
Nervous Tension
Lavender is the typical recommendation for nervous tension, but we know that most men do not gravitate to the scent of lavender. Thank goodness for marjoram. Equally effective, and artfully blended, marjoram will go a long way to calm and sooth nervous tension.
Inhaler blend
Sweet marjoram (Origanum majorana) 4 drops
Sweet orange (Citrus sinensis) 10 drops
Ylang ylang (Cananga odorata) 1 drop
Slowly drip the oils onto your cotton wick, place into the sleeve, and snap on the cap. Inhalers last 5-6 months, on average. Close tightly when not in use.
Respiratory Support
When your child wakes with a cough in the middle of the night, give this diffuser blend a try to quiet the cough and help them drift off to dreamland again.
Diffuser blend
Sweet marjoram (Origanum majorana) 3 drops
Cypress (Cupressus sempervirens) 2 drops
*Amount of drops are appropriate for our Aroma Mist diffuser (115 mls). Adjust drops accordingly for your diffuser.
Directions: Add to your diffuser for aromatherapy benefits. Recommended to properly blend with a carrier oil prior to topical applications.
Cautions: None known.
GC/MS Lot#: Marjoram-0104
GC/MS Lot#: Marjoram-0103
GC/MS Lot#: Marjoram-0102
GC/MS Lot#: Marjoram-0101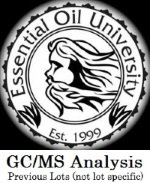 Disclaimer: These statements and products have not been evaluated by United States Food and Drug Administration and are not approved to diagnose, treat, cure, or prevent disease. The information given is not intended as a substitute for advice from your physician or other health care professional.
References
[1] Zeck, R. (2004). The blossoming heart: Aromatherapy for healing and transformation. (p6) East Ivanhoe, Victoria: Aroma Tours. [2] Worwood, V. A. (2016). The complete book of essential oils and aromatherapy: Over 800 natural, nontoxic, and fragrant recipes to create health, beauty, and safe home and work environments. (p603) Novato, CA: New World Library. [3] Hayes, M. K. (2015). Complementary nursing in end of life care: Integrative care in palliative care; handbook for nurses and health care professionals. (p41) Wernhout: Knowledge Institute for Complementary Nursing.
Resources
Battaglia, S. (2003). The complete guide to aromatherapy. Brisbane: International Centre of Holistic Aromatherapy.
Price, S., & Price, L. (2012). Aromatherapy for health professionals. Edinburgh: Churchill Livingstone.