Product Description
100% Pure Therapeutic Lavender Essential Oil
Unadulterated (undiluted/unchanged)
Size: 15 ml.
Botanical Name: Lavandula angustifolia
Location: Bulgaria
Extraction Process: Steam Distilled
Part of the Plant Used: Flowers
Description: barefūt's Lavender Essential Oil is 100% Pure, ethically produced and grown in the High Altitudes of Bulgaria. Lavender is one of the most used essential oils because of its many therapeutic properties. Add to your diffuser to help you feel more relaxed, calm, and at ease as your stress levels reduce. Blend with a carrier oil and apply topically to also receive those benefits as well as promoting healthy, beautiful skin. Lavender is also commonly used to help with eczema, psoriasis, scar reduction, and minor burns.
Directions: Add to your diffuser for aromatherapy benefits. Recommended to properly blend with a carrier oil prior to topical applications.
Cautions: None known
GC/MS Lot#: Lavender-0108
GC/MS Lot#: Lavender-0107
GC/MS Lot#: Lavender-0106
GC/MS Lot#: Lavender-0105
GC/MS Lot#: Lavender-0104
GC/MS Lot#: Lavender-0103
GC/MS Lot#: Lavender-0102
GC/MS Lot#: Lavender-0101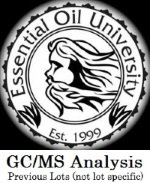 Disclaimer: These statements and products have not been evaluated by United States Food and Drug Administration and are not approved to diagnose, treat, cure, or prevent disease. The information given is not intended as a substitute for advice from your physician or other health care professional.