Product Description
Nature's Pure Therapeutic Grade Essential Oil (NPTG)™
~100% Pure, Unadulterated (undiluted/unchanged)  Essential Oil

Size: 15 ml.
Botanical Name: Gaultheria procumbens
Extraction Process: Steam distilled
Part of the Plant Used: Leaves
Description: Menthyl salicylate is the principal constituent of Wintergreen. Wintergreen and Sweet Birch oil are nearly identical in composition and aroma. Commonly used for Pain Relief, Cramps, Sore Muscles/Joints, Inflammation, and to Alleviate Headaches.
Cautions: Avoid use in young children, women who are nursing or pregnant, and those with kidney disease. Do not use if you take aspirin or other blood-thinning medications. Do not use for more than 3-5 days at a time. Wintergreen should never be taken internally. Blend properly with a carrier oil prior to topical applications. We recommend a 2% dilution.
GC/MS Lot#: Wintergreen-0101
GC/MS Lot#: Wintergreen-0102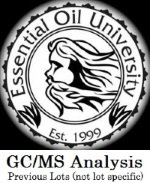 Disclaimer: These statements and products have not been evaluated by United States Food and Drug Administration and are not approved to diagnose, treat, cure, or prevent disease. The information given is not intended as a substitute for advice from your physician or other health care professional.