Description
100% Pure Therapeutic Wintergreen Essential Oil
Unadulterated (undiluted/unchanged)
Size: 15 ml.
Botanical Name: Gaultheria procumbens
Extraction Process: Steam distilled
Part of the Plant Used: Leaves
Description: Menthyl salicylate is the principal constituent of Wintergreen. Wintergreen and Sweet Birch oil are nearly identical in composition and aroma. Commonly used for Pain Relief, Cramps, Sore Muscles/Joints, Inflammation, and to Alleviate Headaches.
We are all familiar with the uplifting aroma of Wintergreen that we use with Muscle Pain Relieving products. However, many of those products do not use Wintergreen in its natural form. Instead, they synthetically manufacture Wintergreen's key constituent, methyl salicylate; which is found in its natural form in barefūt's 100% Pure Wintergreen Essential Oil.
"The energy field associated with a natural substance is like a life force with discriminatory intelligence. The energy field associated with a synthetic substance is dead with the intelligence of a robot. When a compound has been created through a living process, such as through a plant, it is imbued with many attributes that support human healing and wellness on an energetic plane." ~ Dr. David Stewart
Cautions: Avoid use with children under 12, women who are nursing or pregnant, and those who take aspirin or other blood-thinning medications. Blend with a carrier oil at 2% dilution prior to topical applications.
GC/MS Lot#: Wintergreen-0104
GC/MS Lot#: Wintergreen-0103
GC/MS Lot#: Wintergreen-0102
GC/MS Lot#: Wintergreen-0101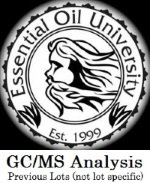 ⭐⭐⭐⭐⭐ "I love this oil, it smells so good! I use it every couple of days for back pain. I had surgery twice on my spine and i still suffer with chronic back pain and stiffness due to the surgeries. The oil takes the pain and stiffness away considerably, i love this oil." ~ Michelle
⭐⭐⭐⭐⭐ "Barefut Wintergreen is really good for pain relief. I put it on back and knees, almost immediate relief." ~ Fonda
⭐⭐⭐⭐⭐ "Amazing smell! Great for pain, or headache relief!" ~ Heather
⭐⭐⭐⭐⭐ "Anything in the fruit or mint family made by Barefut is a must have. High quality at great prices. This smells amazing when used in a diffuser and you can also use it for headaches." ~ Tammy
⭐⭐⭐⭐⭐ "Amazing smell and works great for my muscles and pain relief. I use this often." ~ Tabitha
Disclaimer: These statements and products have not been evaluated by United States Food and Drug Administration and are not approved to diagnose, treat, cure, or prevent disease. The information given is not intended as a substitute for advice from your physician or other health care professional.