Description
100% Pure Therapeutic Cinnamon Essential Oil
Unadulterated (undiluted/unchanged)
Size: 15 ml.
Botanical Name: Cinnamomum zeylanicum
Location: Sri Lanka
Extraction Process: Steam Distilled
Part of the Plant Used: Bark
Description: Grown and distilled in Sri Lanka, barefūt's 100% Pure Cinnamon Essential Oil is of the highest quality in the world!
Not only does cinnamon support a healthy immune system, but it also has many emotional and spiritual benefits. Cinnamon Essential Oil can help to release buried feelings of anger, frustration or pain caused from past trauma. It can also help to create feelings of security, safety and trust with relationships. These are just a few of the many blessings of cinnamon. Cinnamon may also increase brain function, aid in recovering from infections, and strengthen you immune system.
Directions: Add to your diffuser for aromatherapy benefits. Recommended to properly blend with a carrier oil prior to topical applications.
Cautions: Dilute properly with a carrier oil prior to topical applications at a maximum dilution of 0.1%. Avoid use during pregnancy or breastfeeding.
GC/MS Lot#: Cinnamon-0105
GC/MS Lot#: Cinnamon-0104
GC/MS Lot#: Cinnamon-0103
GC/MS Lot#: Cinnamon-0102
GC/MS Lot#: Cinnamon-0101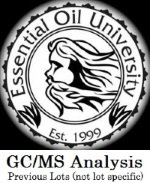 Disclaimer: These statements and products have not been evaluated by United States Food and Drug Administration and are not approved to diagnose, treat, cure, or prevent disease. The information given is not intended as a substitute for advice from your physician or other health care professional.