Description
100% Pure Therapeutic Litsea Cubeba Essential Oil
Unadulterated (undiluted/unchanged)
Size: 15 ml | 5 ml
Botanical Name: Litsea Cubeba
Location: China
Extraction Process: Steam Distilled
Part of the Plant Used: Fruit
Description: Litsea Cubeba, also known as May Chang, has its history in Chinese medicine; used by them to treat back and muscle pains, chills, headaches, digestive issues and flatulence (when applied topically with a carrier oil on the belly). Many continue to use Litsea Cubeba for these and many other health benefits. With its sweet, lemony high notes and its antibacterial and antiviral properties; Litsea Cubeba is a great oil to diffuse to assist in fighting off the common cold or cough; while at the same time refreshing, uplifting and calming.
Litsea Cubeba Essential Oil is most widely used today in the soap, acne treatment, perfume, and cosmetic industries because of its astringent, antimicrobial, and anti-inflammatory properties.
Directions: Add to your diffuser for aromatherapy benefits. Recommended to properly blend with a carrier oil prior to topical applications.
Cautions: Possible skin sensitivity. Keep out of reach of children. If pregnant or under a doctor's care, consult your physician. Use a maximum dilution of 0.8%.
GC/MS Lot#: Litsea-Cubeba-0102
GC/MS Lot#: Litsea-Cubeba-0101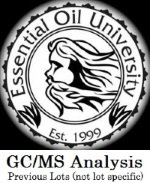 Disclaimer: These statements and products have not been evaluated by United States Food and Drug Administration and are not approved to diagnose, treat, cure, or prevent disease. The information given is not intended as a substitute for advice from your physician or other health care professional.