Description
100% Pure Therapeutic Basil Essential Oil
Unadulterated (undiluted/unchanged)
Size: 15 ml
Botanical Name: Ocimum basilicum
Location: USA
Extraction Process: Steam Distilled
Part of the Plant Used: Leaves
Description: Grown and distilled in the USA, barefūt's 100% Pure Basil (sweet, linalool) Essential Oil is of the highest quality in the world! Basil essential oil is a grounding, calming, therapeutic essential oil that can also help increase one's ability to focus. Its aroma is typical of the herb, that you would expect in Italian cooking.
Directions: Recommended to properly blend in a carrier oil prior to topical applications.
Cautions: Maximum dilution should be 3%. Never use during pregnancy, while breastfeeding or with babies, young children or if you have epilepsy.
GC/MS Lot# Basil-0104
GC/MS Lot# Basil-0103
GC/MS Lot# Basil-0102
GC/MS Lot# Basil-0101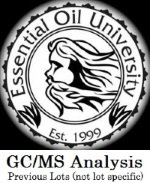 ** Beginning with lot 0102, we carry the Linalool chemotype of Sweet Basil
Disclaimer: These statements and products have not been evaluated by United States Food and Drug Administration and are not approved to diagnose, treat, cure, or prevent disease. The information given is not intended as a substitute for advice from your physician or other health care professional.