Product Description
Nature's Pure Therapeutic Grade Essential Oil (NPTG)™
~100% Pure, Unadulterated (undiluted/unchanged)  Essential Oil

Size: 15 ml.
Botanical Name: Melaleuca cajuputi
Location: Australia
Extraction Process: Steam Distilled
Part of the Plant Used: Leaves
Description: Cajeput essential oil is commonly used for skin problems. It is anti- microbial and antiseptic. It is also used to reduce pain–including nerve pain, reduces cramping, and protects against insects.
Cautions:Avoid using during pregnancy. As with any essential oil, use internally only under the direction of a Medical or Naturopathic physician. Dilute properly with a carrier oil prior to topical applications.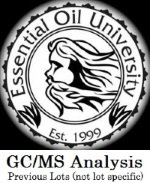 Disclaimer: These statements and products have not been evaluated by United States Food and Drug Administration and are not approved to diagnose, treat, cure, or prevent disease. The information given is not intended as a substitute for advice from your physician or other health care professional.