Product Description
Nature's Pure Therapeutic Grade Essential Oil (NPTG)™
~100% Pure, Unadulterated (undiluted/unchanged)  Essential Oil

Description: Cajeput is an exotic essential oil that everyone should experience. Cajeput produces a sensation of warmth, while also energizing and improving your mood. It has a fresh, crisp, medicinal, and slightly fruity aroma that enlivens and clears the mind.
barefūt's Cajeput Essential Oil is 100% Pure and is organically grown in Australia. It can be applied topically to help with skin ailments of eczema, psoriasis, skin allergies, and insect bites. This is the best essential oil to use for fire ant bites. It can also help with cramping associated with menstruation when added to a carrier oil and applied to the abdomen. Cajeput is also beneficial for sore muscles and joints. It is an excellent essential oil to use after exercise or strenuous activities.
Cajeput Essential Oil is a must have during the cold and flu season. Diffusing this will help fight off seasonal illnesses and support a healthy respiratory system.
Its therapeutic properties are: anti-microbial, antiseptic, anti-bacterial, anti-viral, anti-oxidant, mucolytic, anti-inflammatory, and analgesic.
Size: 15 ml.
Botanical Name: Melaleuca cajuputi
Location: Australia
Extraction Process: Steam Distilled
Part of the Plant Used: Leaves
Cautions:Dilute properly with a carrier oil prior to topical applications.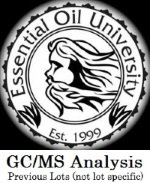 Disclaimer: These statements and products have not been evaluated by United States Food and Drug Administration and are not approved to diagnose, treat, cure, or prevent disease. The information given is not intended as a substitute for advice from your physician or other health care professional.