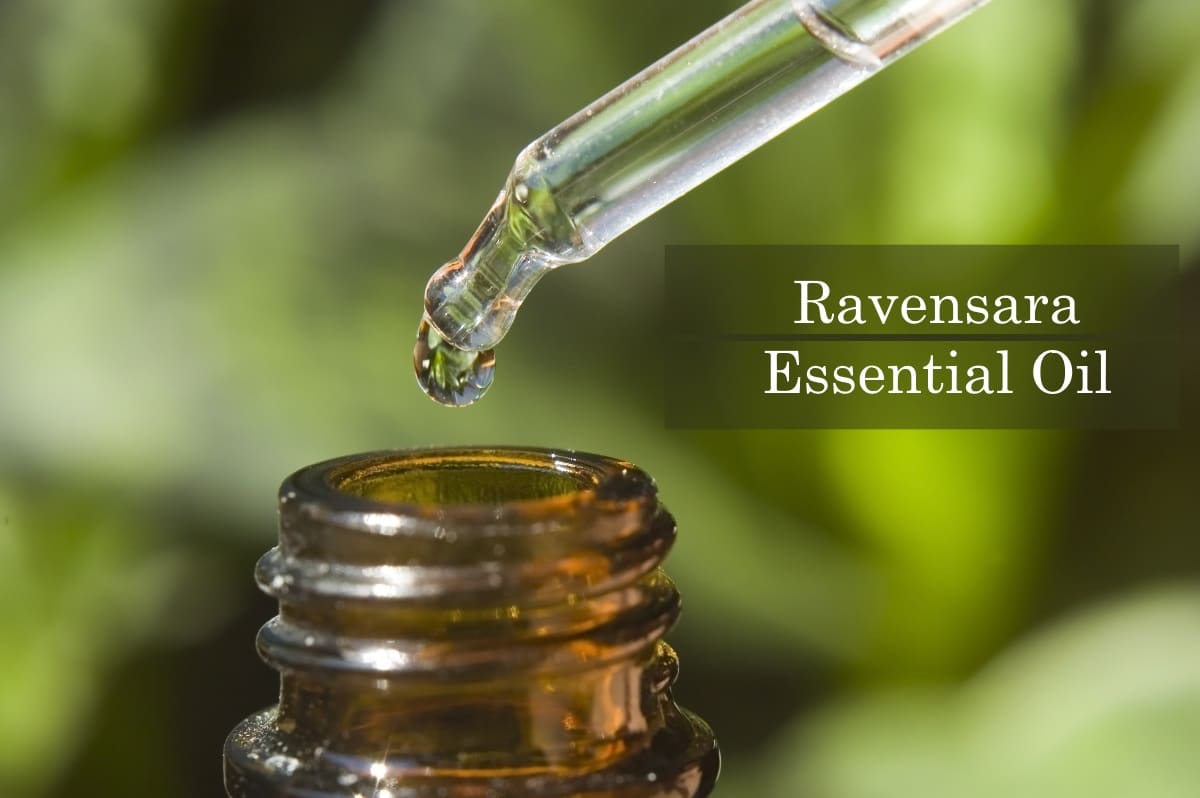 Ravensara is a tree genus native to the island of Madagascar, Africa. It belongs to the Laurel (Lauraceae) family and goes by several other names including "clove nutmeg" and "Madagascar nutmeg".
The Ravensara tree has a tough, red bark and its leaves emit a spicy, citrus-like aroma. The tree reaches a height of 20 meters. Ravensara essential oil is extracted from the leaves of Ravensara (Ravensara aromatica) by steam distillation. Ravensara aromatica differs from havozo, which is extracted from the bark of the tree.
The natives in Madagascar have used the oil for centuries for various maladies. Ravensara essential oil is beneficial to human health in many ways, including the following:
Anti-allergic
It is widely known that Ravensara acts as an antihistamine. It can lessen the severity of allergic conditions such as allergic rhinitis1 and the common cold. Ravensara essential oil is used in aromatherapy to counter the symptoms of runny nose, cough, wheezing and conjunctivitis.
Antiviral
Several studies2 have also shown Ravensara to have powerful antiviral properties. Ravensara extract was able to inactivate the Herpes Simplex Virus (HSV) showing that it can be useful in fighting viral infections.
Analgesic
Ravensara oil is a well-known analgesic. It can be used to alleviate different kinds of pains including toothaches, headaches and joint pains when applied topically diluted with a carrier oil such as olive oil or coconut oil.
Antidepressive
Ravensara essential oil is commonly used in aromatherapy to induce a state of wellbeing. Inhaling a mixture of this oil is known to counter depression.3 It does so by inducing positive mood states by causing the release of serotonin and dopamine—two neurotransmitters that improve mood.
Antifungal
Like its impact on microorganisms such as bacteria and viruses, Ravensara essential oil can decrease the growth of fungi and eliminate their spores. It is extremely useful in preventing and managing fungal growth on the skin and extremities.
Antispasmodic
Ravensara essential oil is also helpful in reducing spasms. It has a powerful relaxant effect on the nerves and muscles. Thus, it can help with muscle spasms and muscle aches.
How to Use Ravensara Essential Oil
Always apply the essential oil with a carrier oil.
Perform a patch test before use to rule out sensitivity.
Blend at a 0.5% dilution.
Apply the oil topically or inhale its vapors.
Precautions
Do not use this oil if you are pregnant or nursing.
Do not ingest the oil.
Only purchase from reputable essential oil companies to avoid adulterated or synthetic oils.
Keep the essential oil out of reach of babies and young children.
Sources:
https://www.organicfacts.net/health-benefits/essential-oils/health-benefits-of-ravensara-essential-oil.html
https://www.healthline.com/health/essential-oils-for-allergies#risks-and-complications