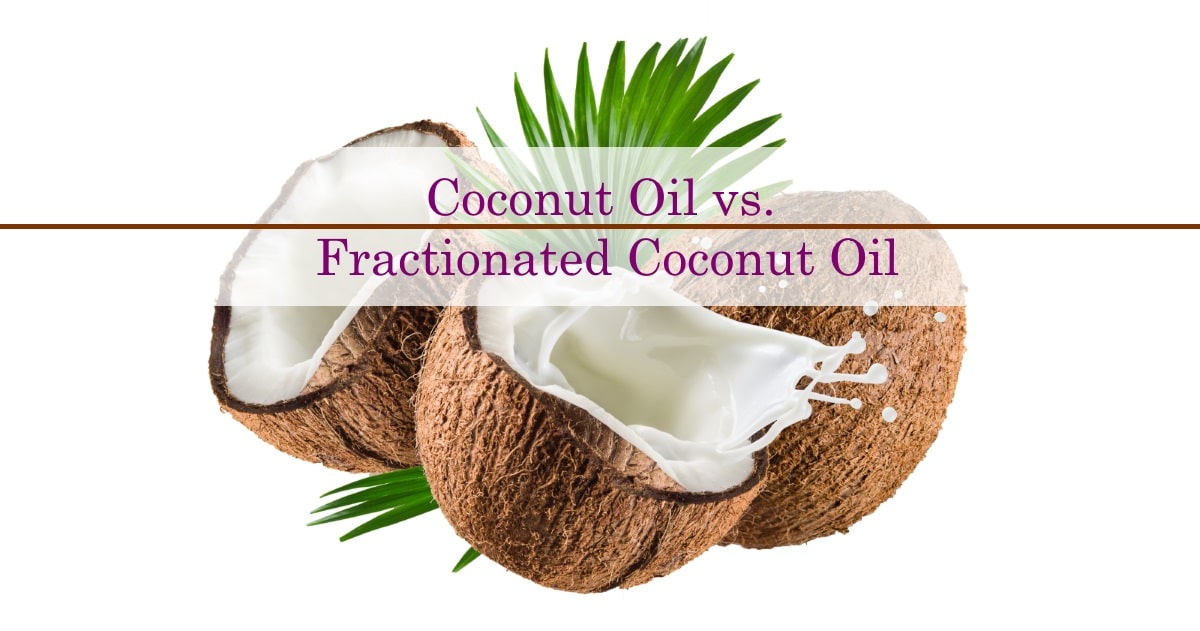 Coconut oil has been used for centuries by Polynesian women to soften hair and protect skin. Coconut oil can be used to: soften rough dry skin, reduce chronic skin inflammation and soothe skin rashes and limit the damage to the skin from excessive sun exposure.
These days consumers have gone nuts over coconut oil! This is why:
It is very versatile and can be used as a culinary oil because it is resistant to oxidation during high heating methods while adding flavor to dishes. It is also a fantastic base to many skin care and aromatherapy products, as it is one of the most hydrating oils for the skin and rich in vitamins and antioxidants. The most abundant fatty acid in coconut oil is the 12-carbon Lauric Acid, which is broken down into a compound called monolaurin in the body. Because of this, Coconut oil can be protective against various infections and can kill microbes like bacteria, fungi and viruses. (A B C)
According to the Coconut Research Center, coconut oil kills the viruses that cause influenza, measles, hepatitis, herpes, SARS, and other serious health risks. It also kills bacteria that cause ulcers, throat infections, urinary tract infections, pneumonia, and gonorrhea. Finally, coconut oil is also effective in the elimination of fungi and yeast that cause ringworm, athlete's foot, thrush, and diaper rash.
Coconut Oil – Coconut Oil is solid at room temperature and is a very versatile carrier oil. It will melt to liquid form with skin contact or at about 75º F. It forms a barrier on the skin and absorbs quickly, making it an excellent skin moisturizer. It also helps reduce protein loss when used in hair. Coconut Oil can be used to create a variety of products such as massage oils, body balms, lip balms, and lotions. It contains natural components such as antioxidants and other nutrients.
Fractionated Coconut Oil- Meet the liquid version of coconut oil. Fractionated coconut oil is a fraction of the coconut oil from which almost all the long chain triglycerides are removed, thus leaving mainly the medium-chain triglycerides and making it an absolutely saturated oil. This saturation gives it a very long shelf life and greatly increased stability. If you need a light oil that will mix well with the other oils, absorbs into the skin easily and will moisturize without clogging pores, then fractionated coconut oil is a good fit. It is predominantly composed of Capric and Caprylic acids.
Coconut Oil is one of the main ingredients in some of our popular products such as: Muscle Vitality, Heel Vitality, Breathe Vitality and Ready to go Balms to name a few.
Sources:
Nazimah Hamid, "Antioxidant capacity of phenolic acids of virgin coconut oil," International Journal of Food Sciences and Nutrition, January 2009; 60(Suppl 2):114-23,http://www.researchgate.net/publication/23712333_Antioxidant_capacity_and_phenolic_acids_of_virgin_coconut_oil