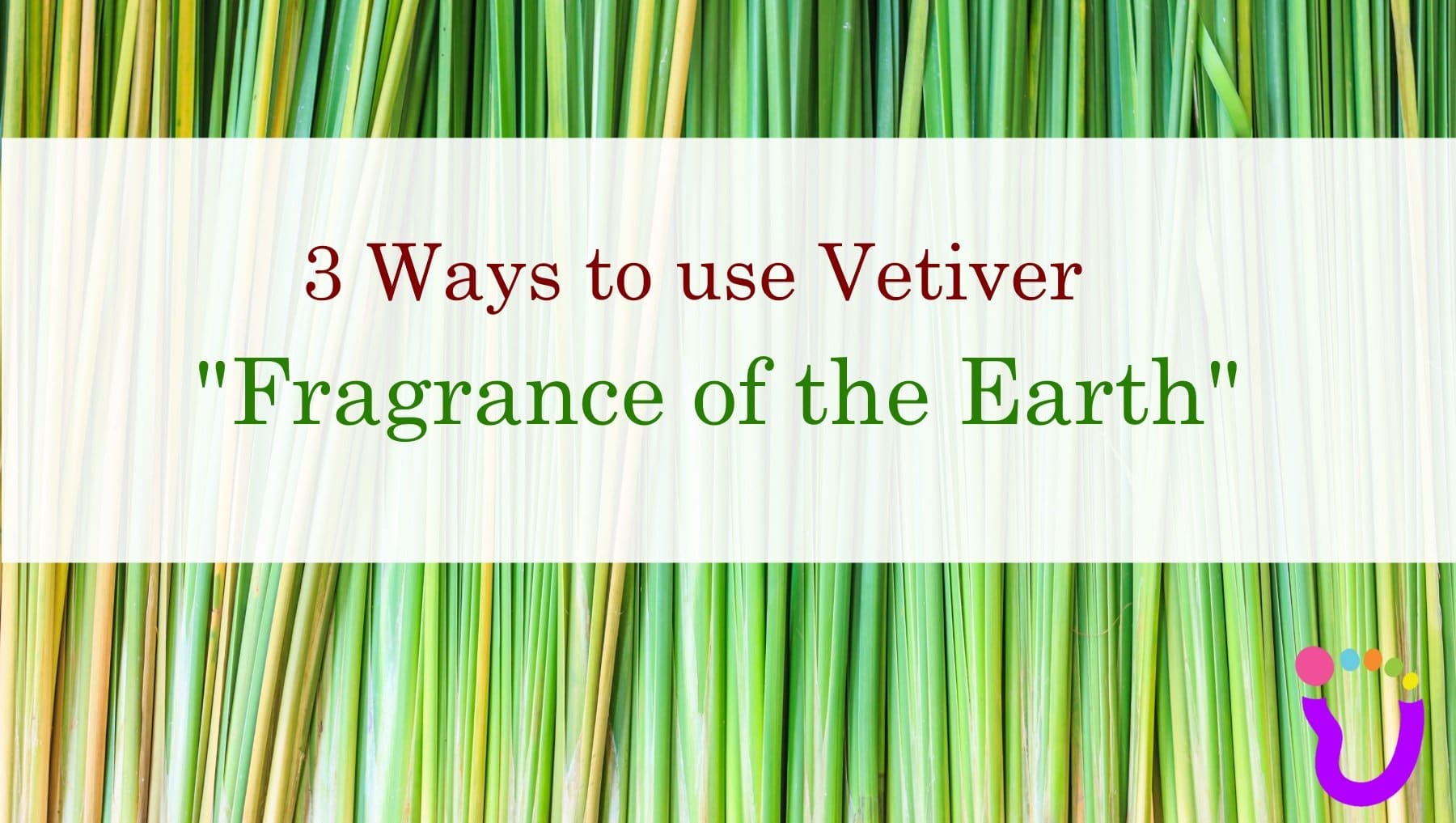 Vetiver (Vetiveria zizanioides)
Vetiver belongs to the same botanical family as lemongrass and citronella. It is used for preventing soil erosion and regenerating damaged topsoils in the marshlands. The essential oil of Vetiver that we have available at Barefut is harvested and distilled from the roots of the grass and is grown in Haiti. Its roots contain the earthy, warm and woody aroma of the soil. Its aromatic roots are the #1 fixative, about 90% in perfuming, (a base note used to hold the lighter top notes onto the skin).
Vetiver is one of the most grounding essential oils. It is especially helpful for stress-induced conditions, including nervous tension and many situations that are "stress related." In times when you strive for perfection and can't just "let things be", keep Vetiver close by. It is deeply calming and balancing to help us recover from anxiety and nervousness and gives us energy when feeling exhausted. The comforting aroma of Vetiver is sensual and can stimulate romantic moods while assisting with a good night's sleep.*
Have you ever had one of those days where your mind just keeps going and going and just doesn't stop? Or you just cannot seem to get grounded? Vetiver is wonderfully soothing and will clear an over-agitated mind. Its grounding ability can serve us by pulling together scattered thoughts or ideas and help us focus and put them into perspective. Use Vetiver to stabilize emotions and flightiness, and to be brought back, grounded, and centered in life.*
Vetiver is used in Aromatherapy for muscular aches and pains, spasms, nerve tonic, poor circulation, cold hands and feet, arthritis, stiffness, cooling heatstroke and fevers, and calms inflamed skin conditions such as acne, or irritated skin.*
Blends well with: Lavender, Clary Sage, Patchouli, Geranium, Rose, Sandalwood, Bergamot, Cedar wood, Juniper and Ylang Ylang.
Vetiver Essential Oil is found in Sleep Eternity Blend.
3 Ways to Use Vetiver Essential Oil
Restore & Re-balance Blend: 4 drops vetiver + 8 drops Geranium + 8 drops clary sage l + 8 drops lavender in 2 oz of your favorite carrier oil, in an amber bottle.
Restless Anxiety Blend – 12 drops Cedar wood + 4 drops Juniper + 2 drops Vetiver + 1oz carrier oil of your choice. Blend in in a 1oz amber bottle. Use as a body/massage oil.
Rejuvenate the skin- Soothe and support hot, red or dry skin, add a drop of vetiver oil to your favorite chemical-free, unscented face or body cream or oil.
" Knowing trees, I understand the meaning of patience. Knowing grass, I can appreciate persistence." Hal Borland
*Aromatherapy is a Complimentary Alternative Medicine (CAM) and is not used by any form to replace medical care if necessary. Do not use essential oils internally or undiluted on the skin. Always test a small amount of the essential oil first for sensitivity or allergic reaction. The FDA has not evaluated the statements on this website. No claims are made as to any medicinal value of this oil or any products from Barefūt. The information presented here is for educational purposes of traditional uses and is not intended to diagnose, treat, cure, or prevent any disease. You are responsible for understanding the safe application of these products. If you have any questions, please call or email us for further information.